Comprehensive Nursing Care: A Guide to 14 Essential Interventions
Introduction: Nursing care is a critical component of healthcare delivery, focusing on providing holistic care to patients across various medical specialties. As dedicated healthcare professionals, nurses play a vital role in promoting patient well-being and facilitating recovery. In this article, we will explore essential nursing interventions in areas such as patient education, medication administration, vital signs monitoring, infection control, wound care, fluid and electrolyte balance, as well as specialized nursing fields like cardiac, respiratory, gastrointestinal, renal, endocrine, neurological, musculoskeletal, and oncology nursing.
1. Patient Education:
Effective patient education is crucial for empowering individuals to actively participate in their healthcare journey. Nurses serve as educators, helping patients understand their medical conditions, treatment plans, and self-care practices. They provide information on lifestyle modifications, medication management, and post-treatment care, ensuring patients are equipped with the knowledge to make informed decisions and optimize their health outcomes.
2. Medication Administration:
Nurses are responsible for administering medications accurately and safely. This involves understanding the medications prescribed, potential interactions, correct dosage, and appropriate administration routes. By closely monitoring patients for adverse reactions or complications, nurses contribute significantly to patient safety.
3. Vital Signs:
Monitoring vital signs, such as temperature, heart rate, blood pressure, and respiratory rate, is a fundamental aspect of nursing care. These measurements provide valuable insights into a patient's overall health status and help identify any abnormalities or signs of deterioration. Nurses are skilled in accurately assessing and interpreting vital signs, enabling them to intervene promptly and initiate appropriate care.
4. Infection Control:
Infection control is crucial in preventing the spread of pathogens within healthcare settings. Nurses play a pivotal role in implementing and maintaining infection control measures, including hand hygiene, proper use of personal protective equipment (PPE), adherence to isolation protocols, and patient education on infection prevention practices. By following stringent guidelines, nurses help protect patients, colleagues, and themselves from infections.
5. Wound Care:
Wound care is an integral part of nursing practice, particularly for patients with surgical incisions, injuries, or chronic wounds. Nurses assess wounds, clean and dress them appropriately, and monitor for signs of infection or delayed healing. They also educate patients on wound care techniques, such as proper cleansing, dressing changes, and recognizing warning signs that require medical attention.
6. Fluid and Electrolyte Balance:
Maintaining optimal fluid and electrolyte balance is essential for the body's proper functioning. Nurses closely monitor patients' fluid intake, output, and electrolyte levels. They administer intravenous fluids, assess for signs of dehydration or fluid overload, and adjust therapy as necessary. By vigilantly managing fluid and electrolyte balance, nurses contribute to patient stability and recovery.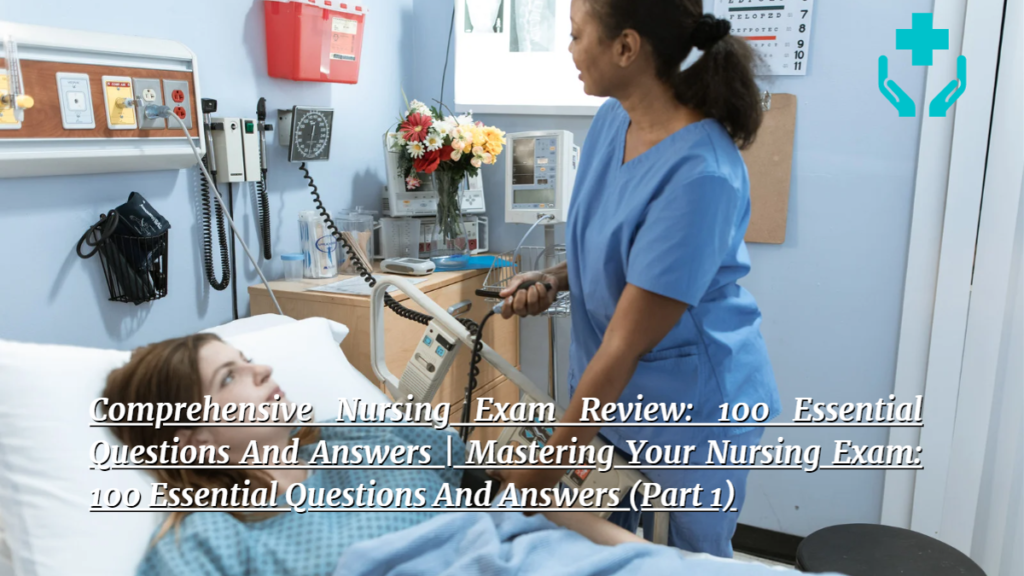 Specialized Nursing Fields:
7. Cardiac Nursing:
Cardiac nurses specialize in caring for patients with heart conditions, both acute and chronic. They closely monitor cardiac function, administer medications, educate patients on heart-healthy lifestyles, and provide support during invasive procedures or cardiac emergencies.
8. Respiratory Nursing:
Respiratory nurses focus on patients with respiratory disorders, such as asthma, chronic obstructive pulmonary disease (COPD), or pneumonia. They assist with oxygen therapy, administer respiratory medications, teach breathing exercises, and promote pulmonary rehabilitation.
9. Gastrointestinal Nursing:
Gastrointestinal nurses specialize in caring for patients with digestive system disorders, such as inflammatory bowel disease, liver disease, or gastrointestinal bleeding. They assist with procedures like endoscopy, administer medications, educate patients on dietary modifications, and monitor nutritional status.
10. Renal Nursing:
Renal nurses specialize in the care of patients with kidney diseases or those undergoing renal replacement therapies, such as dialysis or kidney transplant. They monitor fluid and electrolyte balance, administer medications, educate patients on dietary restrictions, and provide emotional support.
11. Endocrine Nursing:
Endocrine nurses focus on patients with endocrine disorders, such as diabetes, thyroid dysfunction, or adrenal insufficiency. They administer insulin or other hormone medications, educate patients on self-management strategies, and assist with lifestyle modifications.
12. Neurological Nursing:
Neurological nurses specialize in caring for patients with neurological conditions, such as stroke, epilepsy, or multiple sclerosis. They assess neurological status, administer medications, assist with rehabilitation therapies, and provide support to patients and their families.
13. Musculoskeletal Nursing:
Musculoskeletal nurses care for patients with musculoskeletal conditions, such as fractures, joint replacements, or arthritis. They assist with pain management, monitor mobility, teach exercises, and coordinate rehabilitation services.
14. Oncology Nursing:
Oncology nurses specialize in providing care for patients with cancer. They administer chemotherapy, manage treatment-related side effects, offer emotional support, and educate patients on coping strategies and survivorship care.
Conclusion:
Nursing care encompasses a broad range of interventions and expertise to ensure comprehensive patient care. From patient education and medication administration to specialized fields like cardiac, respiratory, gastrointestinal, renal, endocrine, neurological, musculoskeletal, and oncology nursing, nurses play a pivotal role in promoting health, preventing complications, and supporting patients throughout their healthcare journey. Their dedication and skill contribute significantly to the well-being and recovery of patients in various healthcare settings.
https://nurseslabs.com/nclex-practice-questions/
The Fascinating World Of Human Physiology: Exploring The Intricacies Of The Human Body (Part 2)